These days I get messages from some friends who are following my "Third Eye" project for almost 2 years. All these messages are asking me: "What is the story of Katy Perry's new album artwork?" I was really surprised when I saw her new artwork, I didn't know what to do but I need your help now. At first I thought maybe they made some music to support my Third Eye project, But in fact, this album includes some dance songs. I like Katy Perry's songs, I remember I was listening a song of her "Part of Me" some years ago, that was on my playlist.
For the first time my artwork was released on April 18, 2015 and for the first time Katy's artwork was released on May 19, 2017. And Capitol Records will release this album on June 9, 2017.
The idea is maybe from an amateurish photographer, and I'm surely following legal process to make a legal complaint against his/her copy.
Commenting on the concept of the album cover, Perry said: Music has allowed me to travel, which has reeducated my mind and changed my perspective on so much, so my education and my consciousness comes from my voice, and that's how I see, and that's how I witness you and that's how you witness me and that's why the eye is in the mouth. (from Wikipedia) So:
It is like the idea came to their mind, but how is it possible if the same idea was done more than 2 years ago?
Capitol Records is the label of this album, and as Katy Perry is famous, the power is in their hands. But I need your help my friends, please repost this photo on your page and tag @vahidtakro @katyperry @capitolrecords @MaxMartinmusic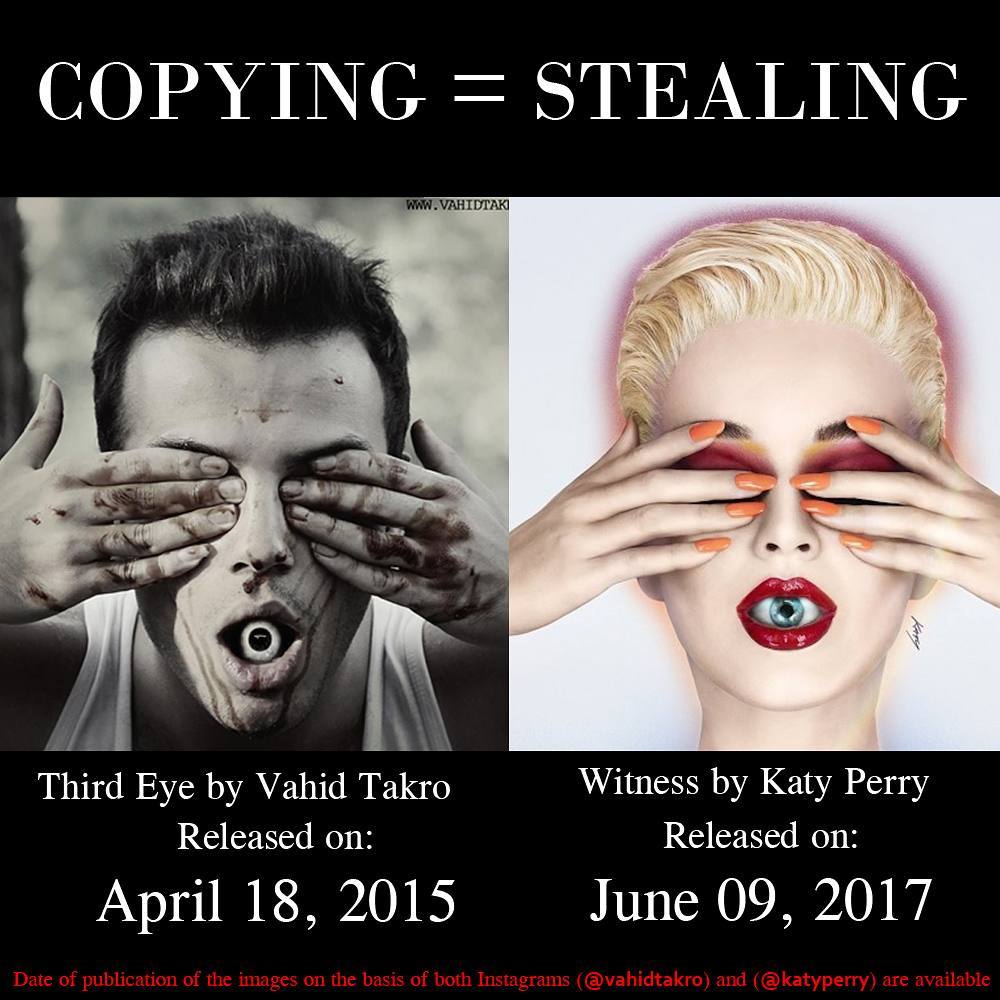 Photo taken at: Santa Barbara, California